SURGICAL NEUROLOGY DEPARTMENT
Congregates a multitasking group of specialists in the study and treatment of neurological diseases, who working as a team, they offer an integral and personalized management to each patient, giving them and their families a treatment with human sense.
The specialists that form this Department combine its own medical experience with academic activities, investigation and utilization of the most advanced technology, that has allow them to create new techniques and to perfect those already stablished, so much for the diagnosis as for the treatment of neurological problems. The previous has propitiated to be one of the medical teams with more recognition and development nationally and internationally.
The surgical neurology department has managed to position as a leader in several programs like: Neuroendoscopy, in which we are pioneers of:
    • Minimally invasive surgery of vertebral spine.
    • Stereotactic and functional surgery.
Recently it has started with the protocol of cerebrovascular disease management.
Besides is one of the most important Centers in epilepsy surgery in Mexico.
The Center offers the next services:
    • Neurological and vertebral spine surgery
    • Minimally invasive surgery
    • Neuroendoscopy
    • Stereotactic and functional surgery
    • Microsurgery
    • Spine
    • Epilepsy surgery
    • Cerebrovascular disease clinic
    • Spine's problems clinic
    • Pain and quality of life clinic
    • Sleep problems and snoring clinic
    • Neurophysiology unit
Phone (444) 824 68 27
REPRODUCTIVE MEDICINE CENTER FILIUS
It is directed to bring assistance to couples with fertility problems supported with high technology procedures. The Latin American Network of Assisted Reproduction (REDLARA, info@redlara.com) and COFEPRIS, which support the quality of the Reproductive Medicine Center, with regular visits, certify us since 1995.
More than 20 years of trajectory with high rates of pregnancy, locate us at the same level of any Institution of excellence in the world. This center was founded in 1995, inside the Obgin Group as an area specialized in fertility.
We count with high technology equipment and the necessary infrastructure; medical and technical personnel in Investigation and Teaching Centers known worldwide in the Assisted Human Reproduction area.
Some of the services we provide to support couples with this type of sufferings are:
 a. Intrauterine Artificial Insemination.
 b. In Vitro Fertilization.
    • Cryopreservation of gametes (ovules and sperm).
 c. ICSI (Injection of a sperm into the ovule)
 d. Andrology Laboratory
    • Studies of semen to evaluate its fertility potential.
    • Sperm training.
    • DNA Fragmentation.
    • Antisperm Antibodies.
 e. Hormones Laboratory.
    • Anti-Mullerian Hormone Determination (by the chemiluminescence method).
    • Duo Test (PAPP-A and Free Beta B-hCG) considered for para trisomies 21,18 y 13.
    • Triple marker (PAPP-A, Free Beta B-hCG and PIGF) considered for Pre-Eclampsia.
Phone. (444) 10 25 900 ext. 310 and 312
CENTER OF HIGH SPECIALTY IN ORTHOPEDICS ANS TRAUMATOLOGY
The goal of this center, is to provide to our patients attention of the highest quality according to international standards.
To achieve this goal, we have put together cutting edge technology, with a group of Orthopedic Surgeons with several specialty areas.
This center puts at your disposal all the services in the same specialized area, being in this way the only one of its kind in the city. It is designed to provide an integral care, begining with the initial attention in external consultation, and finishing with the ability to peform different surgical procedures focused mainly on minimally invasive techniques.
Within our services we offer you:
 Unit of minimal invasion
    • Latest generation arthroscopy equipment
    • Fracture table
    • Surgical positioning equipment.
    • C Arc.
    • Beach chair
 Minimal invasive column surgery
    • Nucleoplasty.
    • Endoscopic surgery
    • Vertebroplasty and cifoplasty.
 Minimal invasive foot surgery
    • Can be performed ambulatory, correcting various defects in the feet.
 Cutting edge postoperative equipment
    • Continued passive motion machines.
    • Cryotherapy pumps in the postoperative.
Phones. (444) 813 30 36 and (444) 10 25 900 ext. 320
ONCOLOGY AND RADIOTHERAPY UNIT
CREO (Regional Center of Oncological Diseases) it is a integral care center for oncological patients that has three departments, Radioterapy, Nuclear Medicine and Chemotherapy, in which we provide the following services:
 • 3D conformal radiotherapy with linear accelerator and virtual tomographic simulation.
 • Radioterapy with IMRT technique (since 2018).
 • Ambulatory chemotherapy and short stay.
 • Treatment with radioactive iodine.
 • Gammagraphy, static and dynamic studies.
 • Tomographic study by emission of positrons, PET-CT.
 • Consultation for the prevention, diagnosis, timely detection and treatment of cancer.
We have medical specialists in:
 • Medical Oncology.
 • Gynecology oncology.
 • Hematology.
 • Oncology surgery.
 • Tanatology.
 • Psycho oncology.
 • Palliative care and pain clinic.
Special studies in Nuclear Medicine.
 • Gammagraphy.
We have the infrastructure and technology to perform the functional assessment of various organs through static studies and/or special dynamics with technology SPECT.
Gammagraphy studies. Bone gammagram, thyroid, renal, pulmonary, cerebral, cahepatosplenic, testicular, gastric mucosa, parathyroid and bone with MIBI, full body with UBI, cardiac at rest and effort, etc.
 • Iodine-131 therapeutic dose administration.
We have the appropriate facilities and radiological safety measures for the internment of patients who are administered Iodine-131, with therapeutics dosis, with a capacity up to 200 mCi.
 • PET-CT
We have PET-CT technology for molecular image studies.
The PET-CT (Positron Emission Tomography - Computed Tomography) is an image method that combines, in one study, functional information (PET) and anatomy (CT) of a part or of the whole patient.
The method consists in the intravenous application of a very small amount of radioactive material known as radiopharmaceutical.(usually sugar marked with a tracer or FDG) intravenous, without causing any type of annoyance or allergy, to later pass it to the equipment where the study is acquired and which allows us to visualize in which part of the organism the material was concentrated and in how much. On the same equipment and without moving the patient, a computed tomography is acquired with or without contrast to assess the internal anatomical structure of the patient and to specify exactly where any alteration in the concentration of the radiopharmaceutical is found. This information is processed with modern computation equipment and specialized programs to merge the information and that way obtain the results, that allow the attending doctor to make decisions about the treatment for the patient.
Service of ambulatory chemotherapy and short stay.
It is one of the most used treatments among patients with cancer. Its objective is to destroy the tumor cells in order to reduce tumor volume, as well as preventing malignant cells from migrating to other organs or tissues. The above is achieved through the use of a wide variety of drugs.
These drugs reach practically all the tissues of the organism and that is where they enforce their action, both on malignant and healthy cells. This is why side effects that vary in intensity and are generally transitory may appear.
In CREO we have a specialized group of dosctors and paramedics, to apply this type of treatment, as well as the infrastructure that allows the preparation of the drug under strict quality control and with the greatest comfort for the patient in private rooms and suites.
Phones. (444) 834 01 60 and (444) 151 09 00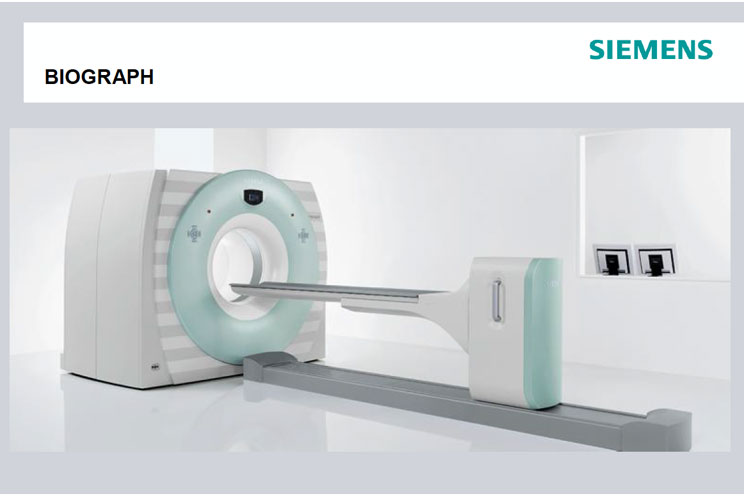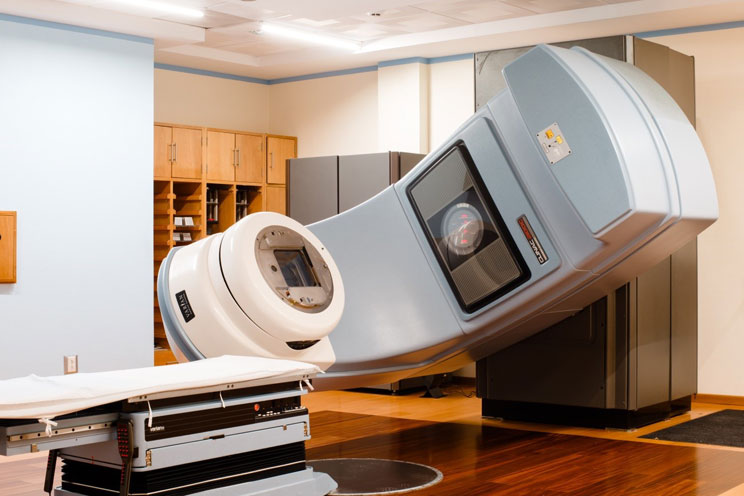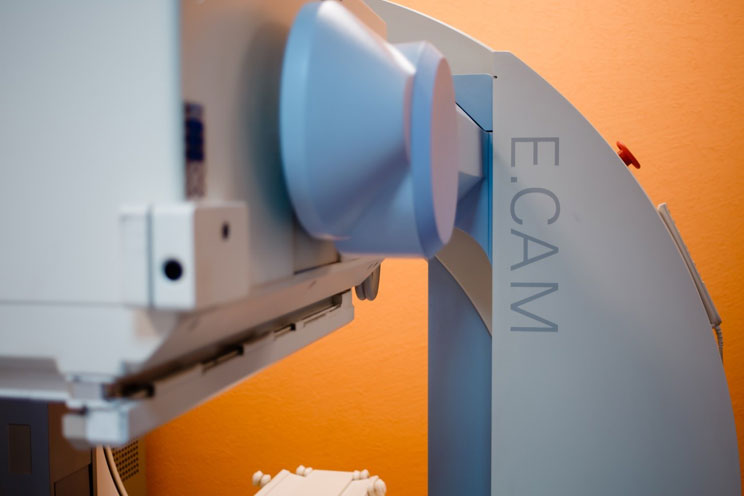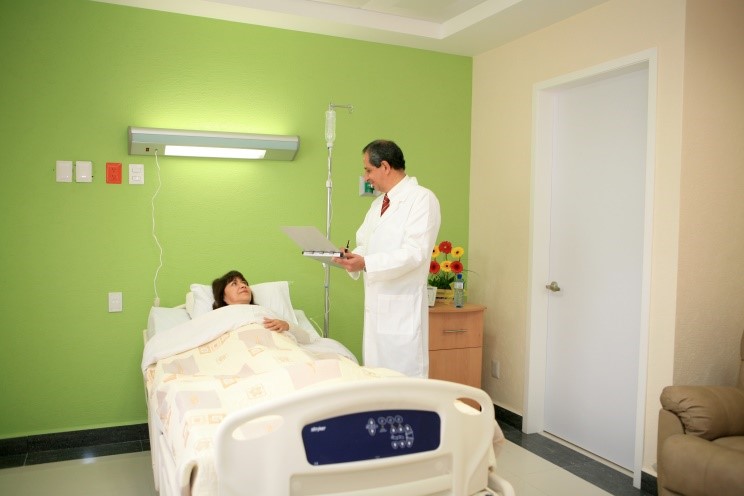 CENTER OF INTEGRAL OPHTHALMOLOGY
Our center has facilities and equipment of the highest level. Our philosophy is to offer a specialized comprehensive service to each patient. To achieve our goal we have a staff of 14 excellent ophthalmologist surgeons with different subspecialties.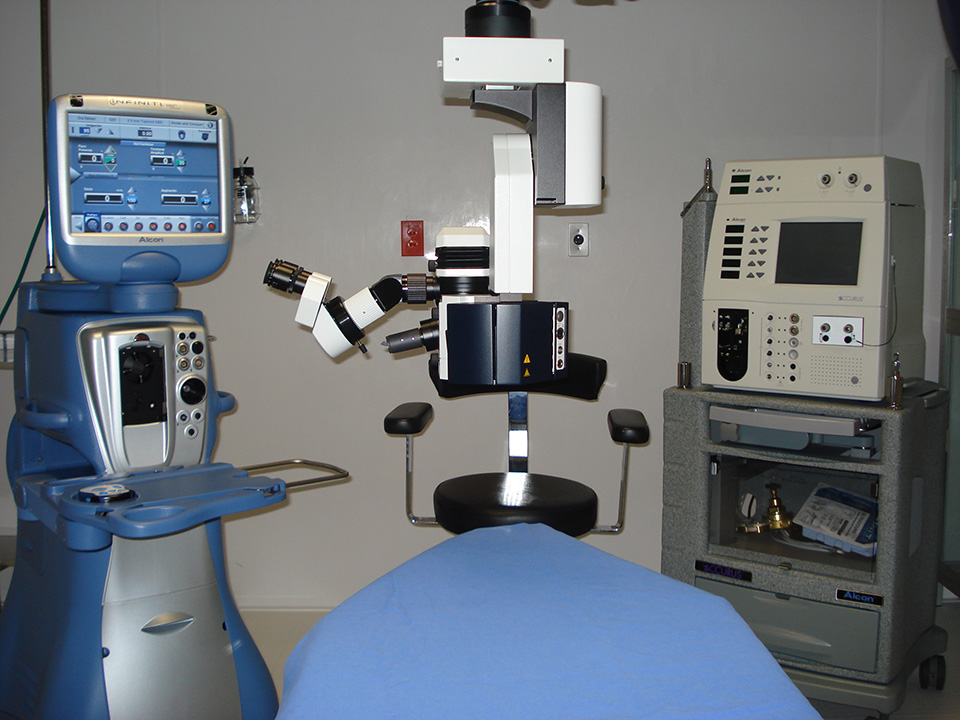 • Refractive and cataract
 • Retina
 • Orbit, eyelids and lacrimal ways
 • Ophthalmopediatrics and strabismus
 • Cornea
 • Anterior segment microsurgery and Glaucoma
 • Ultrasound
The cutting edge technology we use for diagnostics and surgeries puts us at the forefront to offer the best option in equipment and service to the patient.
 • Autorefraccion
 • Pentacam (corneal topography)
 • Laser yag (capsulotomy, iridotomy)
 • Ocuscan RXP (lens calculation, pachymetry)
 • Ultrascan (ultasound mode B)
 • Infiniti (phacoemulsification surgery)
 • Accurus (vitrectomy surgery)
 • Faros (vitrectomy surgery)
 • Betaterapy
 • Excimer Laser Allegreto (refractive surgery)
 • Specular microscope (Endothelial cell counting)
 • Campimeter (visual fields)
 • Vizucam NM/FA (fluorangiography)
 • Cirrus (optical coherence tomography OCT)
Services:
 • Preventive consultations
 • Diagnostic studies
 • Refractive surgery (goodbye to the lenses)
 • Cataract surgery
 • Retina surgery
 • Corneal transplants
 • Surgery of orbit and lacrimal ways
 • Strabismus surgery
 • Glaucoma surgery
Phones. (444) 151 56 67 and (444) 10 25 900 ext. 313 y 315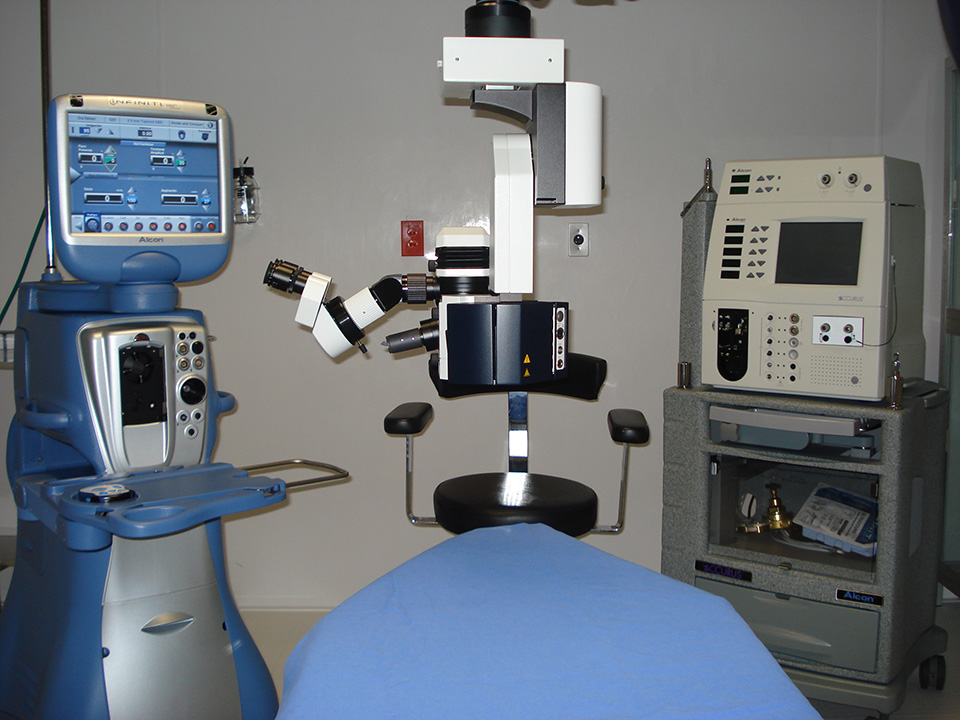 UNIT OF PHYSICAL MEDICINE AND REHABILITATION
This area was designed to offer integral attention that allows the patient have a quick and effective recovery, by combining the most advanced therapy techniques with modern facilities.
We have an excellent specialized service of high quality but above all personalized, development of residual capacities, biopsychosocial well being, social integration and cutting edge technology in adequate spaces.
We offer different types of therapy, in which the staff has a goal to serve them with the best elements of therapy according to the needs of each patient, to provide the best service and allow them to join their daily activities in the shortest time possible and in excellent conditions.
Types of rehabilitation:
Pediatric rehabilitation. This type of rehabilitation is aimed at children who presented adverse factors at birth and present developmental deviations and neurological damage with primary motor sequelae.
Neurological rehabilitation. It is the program that helps the patient to recover the maximum possible level of functionality and independence and to improve their general quality of life, both in the physical aspect and in the psychological and social aspects. It is aimed at people who have suffered injuries at the level of the central nervous system such as cerebrovascular disease EVC, spinal cord injury, Parkinson's and the peripheral nervous system such as facial, brachial, paralysis, etc.
Orthopedic rehabilitation. This program is aimed at all those people with musculoskeletal problems such as fractures, dislocations, sprains, joint replacements and in all those pathologies that require a period of immobilization to prevent sequelae and restore function by improving strength and mobility. They are also used in patients who will undergo some surgical procedure to achieve an early recovery.
Pulmonary rehabilitation. It is the program for people with chronic lung diseases such as emphysema, chronic bronchitis, asthma, bronchiectasis and interstitial lung disease. This rehabilitation has the objective of improving and maintaining the individual in the maximum degree of independence and functioning by improving the quality of life and general well being, the general state of health, reducing respiratory symptoms and improving tolerance to exercise and activities of daily function such as walking, in addition to improving psychological function.
Early stimulation. The stimulation is applied to children from birth to 6 years of age and aims to develop their cognitive, physical, emotional, and social abilities to the maximum and avoid unwanted developmental states. As well as helping parents with efficiency and autonomy in the care and development of the infant.
Cardiac rehabilitation. It is the program of supervised work out prescribed individually, with continuous monitoring for the hospitalized or ambulatory patient who is recovering from an acute myocardial infarction, a revascularization surgery or some other cardiac pathology that prepares the patient for the reintegration to the active and productive life.
Equipment and Treatments.
 • Ultrasound
 • Electrotherapy
 • Thermotherapy
 • Criotherapy
 • TENS
 • Laser
 • Mechanotherapy
 • Physical conditioning
Phones. (444) 151 37 00 and (444) 10 25 900 ext. 116
REGIONAL CENTER OF UROLOGY
Modern times demand specialization in specific areas of medicine in order to treat and cure conditions in a prompt, personalized and expert way.
That is why a group of professionals in the area of Urology, knowing the needs of patients, we have created the Regional Center of Urology; a medical conglomerate whose purpose is to provide a comprehensive service, covering all the areas that Urology involves.
To achieve the highest level of medical care for our patients, achieving the best clinical and surgical results.
Consolidate ourselves as a leading medical and urological group.
Achieve the greatest possible satisfaction in our patients.
Our services:
We provide care to patients with minor surgeries (Short stay) and the procedures that can be carried out are:
 • Infections of the urinary tract and of sexual transmission.
 • Ultrasound guided prostate biopsy.
 • Diagnostic cystoscopies.
 • Extracorporeal lithotripsy and endourology.
 • Vasectomy.
 • Vaso-vaso anastomosis (vasectomy reservation).
 • Urodynamic studies (Unique in San Luis Potosi).
 • Handling of stones with laser throughout the urinary tract.
 • Circumcision (kids and adults).
 • Hydroceles.
 • Varicocele.
 • Attention to infertility.
 • Male sexual dysfunction care.
Urodynamics:It is a study to assess the neuromuscular function of the bladder.
Extracorporeal lithotripsy: Disintegration of urinary stones by high frequency without the need to make incisions.
Endourología: Disintegration of urinary stones by endoscopic route with laser equipment.
Agreements with major insurers.
 • Metlife
 • GNP
 • AXA
 • ACE
 • Allianz
 • Bupa
 • Seguros Banamex
 • Banco de Mexico
 • Banorte
 • Grupo Scotiabnak.
 • Mapfre.
 • New York Life
 • Vita Medica
 • Zurich
UROLIFT
The UroLift system is a revolutionary treatment that offers rapid and long lasting relief from the annoying urinary symptoms associated with Benign Prostatic Hyperplasia (benign growth of the prostate).
The UroLift system, whose efficacy and safety have been clinically tested, can improve the symptoms 3 and 4 times more than the patients, and patients can resume their normal activities within a few days after the procedure.
Why choose Urolift?
It is the only treatment for BPH in which part of the prostate is not removed, there are no adverse effects on sexual functioning and the results that matter are achieved.
Relief of symptoms
 • Minimally invasive treatment
 • Rapid relief without complications
 • Durable results after a single treatment
Complications
 • Does not cause urinary incontinence
 • Does not cause erectile or ejaculatory dysfunction
 • No need to cut, heat or remove tissue
Practicality
 • No medication is needed to maintain the relief of the procedure
 • Ambulatory
Phone. (444) 10 25 900 ext. 430 and 431